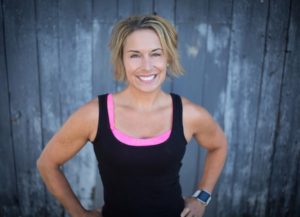 HEATHER SMITH
Heather's personal training career took off after being asked to be part of a 3 year "IN SHAPE" study with the CDC (Center for Disease Control) in 2006 to explore the correlation between mental and physical health. Heather initially worked with the severely mentally ill population and was inspired by the drive these people had when given an opportunity at life. Heather continued this line of work with Riverbend CMHC in Concord, NH, where they continued the IN SHAPE program.
Heather branched off in other parts of the fitness/nutrition world and became a Certified Spinning instructor through MadDogg athletes, a bootcamp instructor with F.I.T training, the Concord YMCA, and keeps up with her CPR, First Aid/AED certification.
Heather's passion is motivating others to bring them to their fullest potential both physically and mentally. Heather has an Associates degree in Business Science, a Bachelor's in Psychology making it on the Presidents list each year, and a Master's degree in Mental Health field. Heathers is a Certified Wellness Coach, and a Certified Specialist in Fitness Nutrition and has worked with many clients to support/coach/educate their short and long term goals around food and fitness. Heather stays current with the latest fitness/nutrition trends and always seeks additional certifications and knowledge. Heather has always wanted to open her own facility and could not be happier as a co-owner of Core Dynamix in the supportive, motivated and extremely friendly town of Alton. Heather strongly believes in the mind and body connection and her greatest reward is another's success!
Certifications
Nationally accredited through NCSF

Certified Spinning Instructor through MadDogg athletes

Fitness Nutrition Specialist

Certified Tabata Bootcamp Instructor

Wellness Coach

BOSU Certified through ACSM

First Aid/CPR/AED through the American Red Cross

Member of: ACSM - American College of Sports Medicine

ISSA - International Sports Science Association

IDEA FIT - Health and Fitness Association

AMHCA - American Mental Health Counseling Association

ATSA - Associations for the treatment of sexual abusers

Certified in Trauma Focused Cognitive Behavioral Therapy 

SAMHSA - The substance abuse and mental health service administration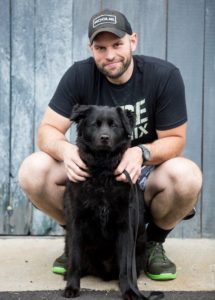 JEREMY JORGENSEN
Jeremy got into the fitness field because of his simple want to help people change lives - whether that means losing weight, gaining strength or just improving self-esteem. Growing up an athlete, he was always interested in how the athletes would train for their sports. Being raised in a small town in Vermont did not leave many avenues to try out this training. Poor eating habits led him to become morbidly obese as a teenager while still playing sports. It wasn't until his early 20's that he decided to make a change in his life and try to get in shape. Through dedication and a commitment to himself he was able to lose over 100 lbs, and the journey was started. The feeling of losing the weight and gaining self confidence drove him to want to help others experience this feeling.
After this life-change Jeremy decided to enroll at Castleton State University in Vermont, to get his degree in Exercise Science. While at Castleton he was a member of the Basketball program for all 4 years there. He left Castleton as the leading rebounder in team history and one of the leading scorers while being voted team MVP 2 years. In October of 2018, he was inducted in the Castleton State University Athletic Hall of Fame for is accomplishments.
After graduating with his degree he started gaining experience doing therapy work in the Nursing Home setting while beginning his personal training career on a part time basis. Soon training would be his full time job. After 5 plus years of training all types of clientele, it was time to step out and created Core Dynamix with Heather. The idea was to create a place where people could come join them on their fitness journey. Core has a developed into a great community of people wanting to create change in their lives.
Jeremy is passionate about simply helping people to become a better version of themselves, however they define it.
Credentials
Bachelor of Science with a focus on Exercise Science
American Council on Exercise Certified Personal Trainer
Certified Underground Strength Coach
Certified in CPR/ First Aid / AED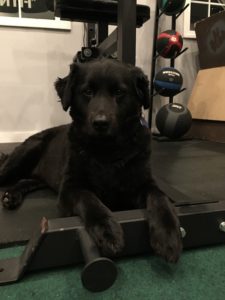 DUKE
Duke is our security guard, snack tester and attention seeker. He will be there to greet you when you enter the gym (unless he's sleeping) and will always be there when he needs a good belly rub and when you need a rest break.
Credentials
Duke is our 6 year old Australian Shepard & Black Lab mix. He is really good at getting attention, snacks and making sure to get what he wants.