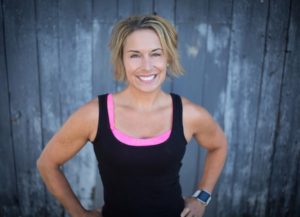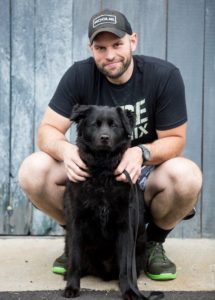 JEREMY JORGENSEN
Jeremy got into the fitness field because of his simple want to help people change lives - whether that means losing weight, gaining strength or just improving self-esteem. Growing up an athlete, he was always interested in how the athletes would train for their sports. Being raised in a small town in Vermont did not leave many avenues to try out this training. Poor eating habits led him to become morbidly obese as a teenager while still playing sports. It wasn't until his early 20's that he decided to make a change in his life and try to get in shape. Through dedication and a commitment to himself he was able to lose over 100 lbs, and the journey was started. The feeling of losing the weight and gaining self confidence drove him to want to help others experience this feeling.
After this life-change Jeremy decided to enroll at Castleton State University in Vermont, to get his degree in Exercise Science. While at Castleton he was a member of the Basketball program for all 4 years there. He left Castleton as the leading rebounder in team history and one of the leading scorers while being voted team MVP 2 years. In October of 2018, he was inducted in the Castleton State University Athletic Hall of Fame for is accomplishments.
After graduating with his degree he started gaining experience doing therapy work in the Nursing Home setting while beginning his personal training career on a part time basis. Soon training would be his full time job. After 5 plus years of training all types of clientele, it was time to step out and created Core Dynamix with Heather. The idea was to create a place where people could come join them on their fitness journey. Core has a developed into a great community of people wanting to create change in their lives.
Jeremy is passionate about simply helping people to become a better version of themselves, however they define it.
Credentials
Bachelor of Science with a focus on Exercise Science
American Council on Exercise Certified Personal Trainer
Certified Underground Strength Coach
Certified in CPR/ First Aid / AED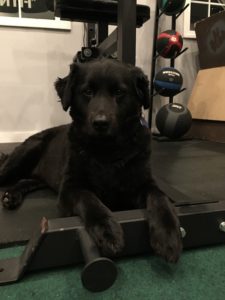 DUKE
Duke is our security guard, snack tester and attention seeker. He will be there to greet you when you enter the gym (unless he's sleeping) and will always be there when he needs a good belly rub and when you need a rest break.
Credentials
Duke is our 6 year old Australian Shepard & Black Lab mix. He is really good at getting attention, snacks and making sure to get what he wants.